Third Annual
"Sock Full of Joy"
December 1-12, 2022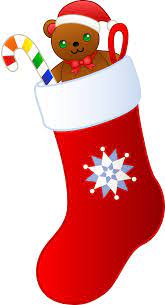 It's our third annual "Sock Full of Joy" at North Country Quilters starting Thursday, December 1st. Daily items will include all things quilty like notions and accessories that you have not seen here before (nothing is a duplicate from previous years) and will range from $15 to $50 per day. All items will be discounted 10%. However, if you pre-order all 12 days, you will receive 20% off every item!
Beginning December 1st we will send out a daily e-mail at 5:00 am with that day's item/s. The deal will be good for 19 hours only — it will expire at 11:59 p.m. that day. If you want us to add it to your "sock", simply reply to that e-mail or give us a call that day, and we'll Stuff Your Sock. Act fast, quantities are limited.
In order to participate, you will need to provide us with payment information when you order your very first item. (Once you give us your credit card information, you don't need to give it to us again.) You must have payment info in place in order to purchase. You can either do that through your e-mail response confirming you want the daily item, or you can call the shop with your information. We will keep this information securely only for the duration of the promotion.
Feel free to purchase only the items that you would like to have. Remember, the special deal for each of the items is only available for 19 hours and is in limited quantities, so be sure to check your e-mail each day and act quickly! If you would like to purchase ALL twelve days, there will be a 20% discount off every item! However, you must let us know by November 27 if you would like ALL 12 days.
On December 15, stop in to pick up your items. This is the earliest you can pick up your goodies! If you want to participate but live a distance away, we will be happy to ship the items to you; however, there will be a shipping charge. Shipping will be no later than December 18th. All "Socks" need to be picked up by December 23.
This is the perfect way to get what you want for Christmas and save $$$ too! You know that your family wants you to have just what you want, so come join in on the FUN and tell them you are doing the shopping for them! Remember, everything is in stock.
Call (603-786-6118) or e-mail ([email protected]) today to get a jump start on your Christmas shopping.